Our office motto is "We cater to cowards" . At Dr Quimby's office we strive to make each appointment comfortable and enjoyable!
---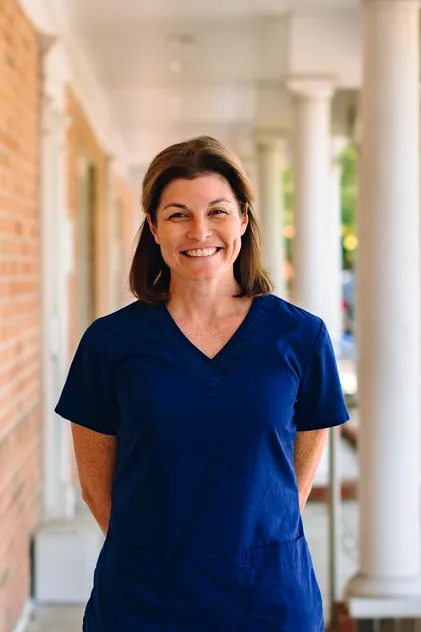 Jamie Coleman, RDH -
Jamie is an Eastern Shore native, growing up in Church Hill, Maryland. She received her A.A. in Allied Health Services from Delaware Technical and Community College, after two years at Chesapeake College. Jamie joined Dr. Quimby on a part-time basis in 2001, while still working part-time with a pediatric dentist. In 2008, she became a full-time hygienist for Dr. Quimby, bringing with her the ten years' experience in pediatric dentistry that makes even the most apprehensive patients feel at ease and comfortable. Jamie's genuine care and concern for her patients is demonstrated in her warmth and compassion, making her an excellent hygienist for those needing to overcome anxiety in the dental chair. She lives in Chestertown with her husband, Jeremy, and their two adorable children.
---
Amanda Ward, RDH- Amanda joined Dr. Quimby's team as a dental assistant in 2008. After assisting with Dr. Quimby for 6 years she returned to school to achieve her Bachelor of Science in Dental Hygiene from the University Of Maryland School Of Dentistry. Amanda is a member of the American Dental Hygiene Association which provides information on new studies in the dental hygiene field. She enjoys helping people keep healthy by providing oral health education. Her excellent rapport with patients makes them more at ease. She can explain difficult and lengthy treatment plans in a way that makes them easier to understand and fully informs the patients as to the steps necessary to maintain optimal oral health. Amanda is also experienced in the teeth whitening process.
When she isn't at work, Amanda values the time she spends with her family, including her new baby boy. She likes crafting, gardening and watching movies. A graduate of North Caroline High School, she was born and raised on a farm right here on the Eastern Shore.
---
Kim, Hygiene Coordinator- Zoe, Patient Care Coordinator -Jennifer, Financial Coordinator
Our Front Office Team: They are all experts in their respective fields! If you have questions about an appointment, a billing statement or an upcoming procedure, any of them would be happy to help you!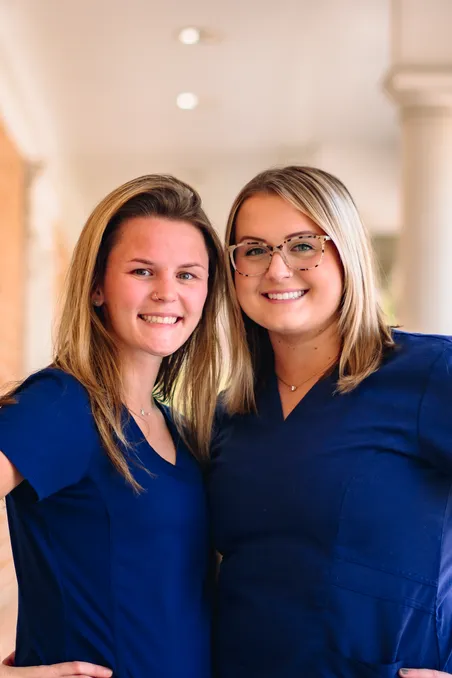 Our Clinical Team: Lawren and Katie have advanced training in dental assisting, including Infection Control and Radiology certifications. They have a passion for dentistry and are always doing what ever possible to make our patients comfortable.